Consider this, you just watched a movie, you loved it, you either talk about it with your friends or maybe if you're alone, you keep replaying the events of the movie in your head. The plot, that intense climax scene, when your favourite actor dug his way out of a coffin and fought 50 men with a broken hand or maybe even that raunchy song with the really attractive heroine, with like 5 lines of dialogue throughout the movie.
Talk about empowerment.
Anyway, how often is it that you come out of the theatres and be all, "dude! That car she drove was so freaking awesome" or "oh, those bikes they used were so cool!". Unless it's an automotive centric movie, a certain bike or car will rarely be the topic of conversation for the audience leaving the theatres.
This doesn't mean there aren't movies with classic cars and bikes in them. There are some movies which grew more popular because of such bikes or cars. I bet you know a few, but do you know the story behind them? Read on to find out.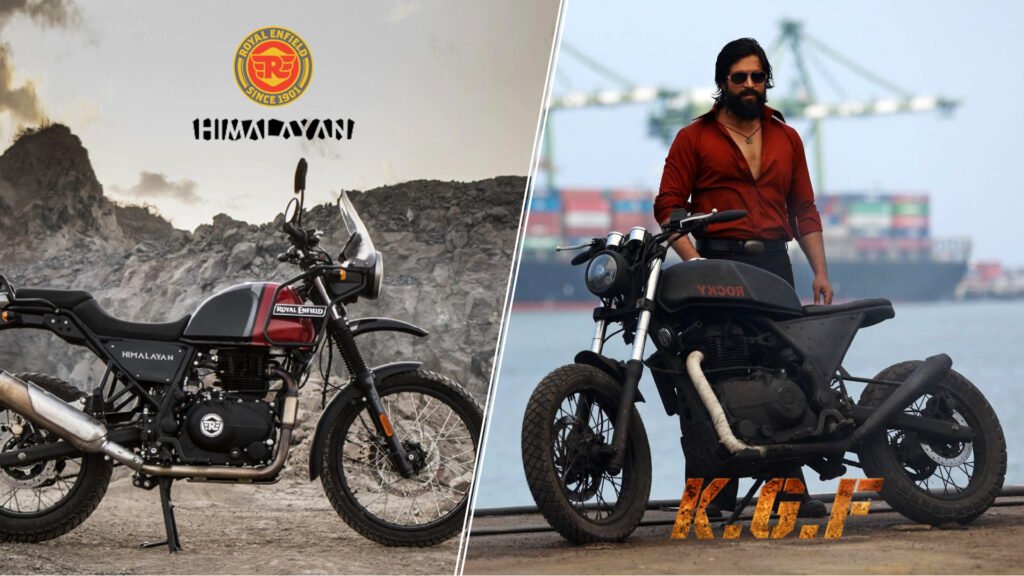 That scene, where Rocky Bhai rolls up in this custom bike with his name printed on it, sets the tone for the whole movie. As iconic as the movie is, the bike itself got a lot of admirers. Dirt Machine Custom Motorcycles, based out of Indore used a chassis from a Royal Enfield Himalayan to build this bike.
The bike itself got a lot of attention. People started replicating the designs and although they will be nowhere as cool looking as Yash riding that bike, it's nice to see people appreciate the bike. What's not nice is seeing cringe tik -tok videos of people walking in slow motion to the Rocky Bhai song. Thank god for the ban.
Fans of the movie and motorcycle enthusiasts have recreated the bike using other models such as the Karizma R
With KGF Chapter 2 around the corner, we have to wait and see if the team comes up with another build that'll catch eyes.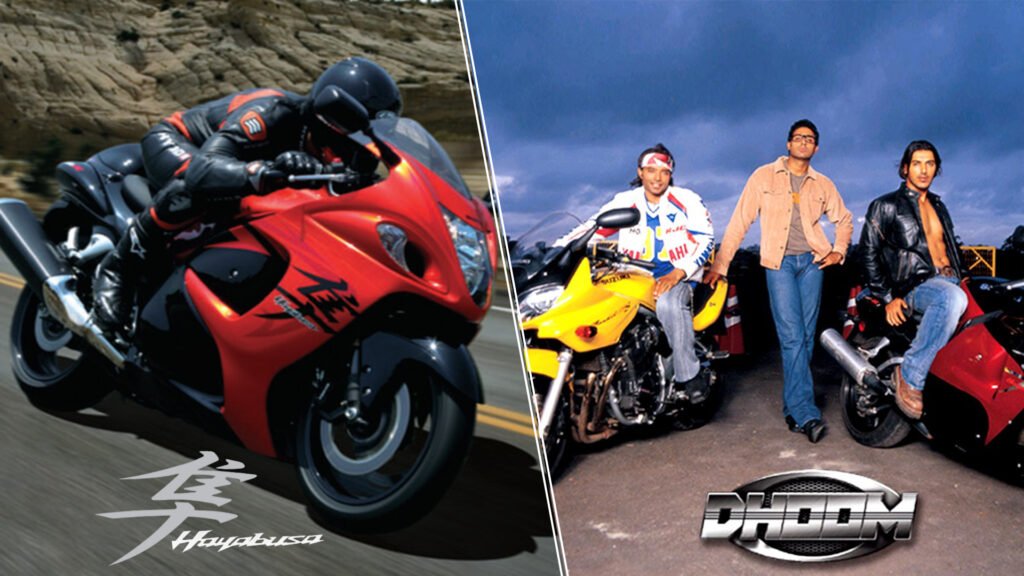 Big budget movies with fast vehicles and adrenaline filled action wasn't really a thing back in 2004. All this changed with Dhoom. Initially planned to be a one off movie, it was so successful that they decided to create an entire franchise out of it.
The director was initially inclined to use fast cars for the movies but then seeing how he couldn't showcase John Abraham's face in a car, opted for fast bikes. The Karizma, GSX, Bandit all became insanely popular among the Indian audience after the movie. But the Hayabusa stood out from the rest.
The bike became so famous that it was almost synonymous with the movie. You couldn't talk about Dhoom without talking about the Hayabusa and John's haircut, but that's a different topic.
The Hayabusa was the fastest road bike at the moment, a legal road missile if you may. It reached 300km/hr which was insane and unheard of in India.
If Hayabusa had any sales in the country, most of the credit goes to the movie. While some people lived vicariously through the movies, others went out and bought these bikes.
Fun fact: John, a huge fan of Valentino Rossi, met him and gave him the Movie DVD. Rossi apparently liked it but then you know how Italians are.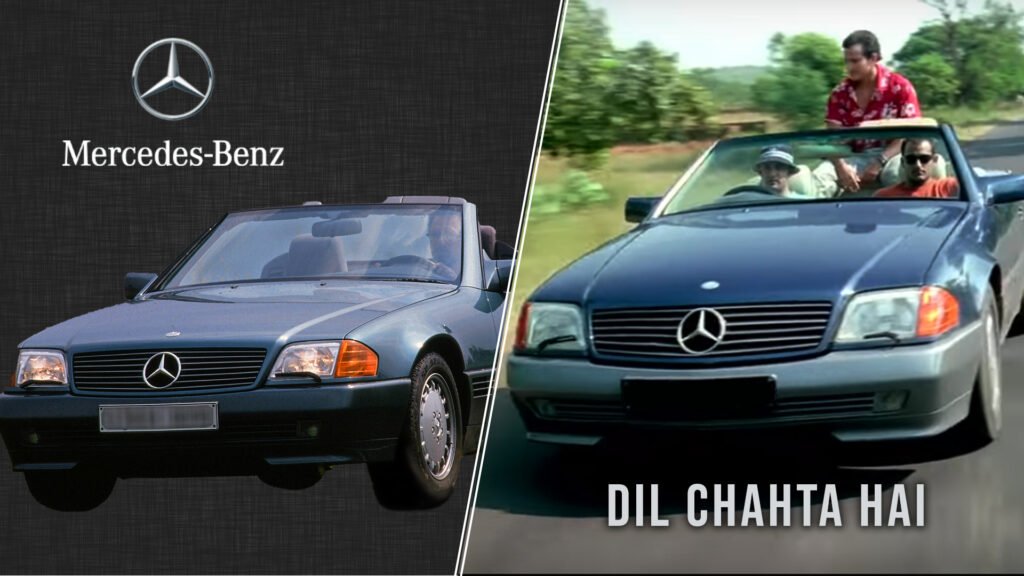 3 guys, in their mid-20's driving to Goa in a chic-looking, blue 300SL convertible. With that amazing song playing in the background, the scene instantly struck a chord with the Indian audience, especially the youth.
It was less about the car but more about freedom and having fun with your gang.
It represented everything that a mid-20's Indian person wanted at that time. The car wasn't your typical fast, race against time kind of vehicle, it was more of a mellow, easy and relaxed kind of situation.
The 300SL was a really popular car, with its gull-wing door and the first fuel injection system in a consumer car was not only luxurious but wickedly fast. The movies started the whole drive to Goa with your gang culture and much of it is owed to the Merc.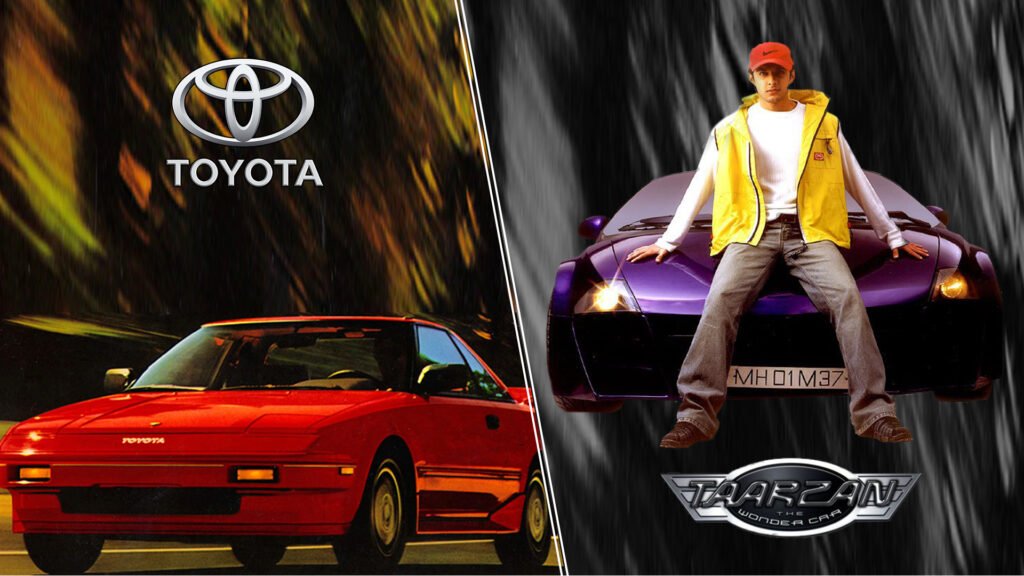 2004 was an intense year for Bollywood. Dhoom, Main Hoon Na and then out of nowhere we get this absurd and almost alien movie. A movie about a possessed car.
Now that we look back on it, we can't help but cringe at some aspects of the movie, but hey, kids back then thoroughly enjoyed it and adults took to it too as a timepass movie you can watch with the fam over the weekend.
The movie, a loose adaptation of the Hollywood movie, Christine, had Ajay Devgn who dies in a crash and possesses a car to exact revenge on the people who killed him.
The movie itself was nothing less than a car crash at the box office, but then there was one thing that acted as a saving grace.
No, it's not Ayesha Takia, calm down.
It was this funky looking purple coloured sportish car which could fight criminals, swim and also drive on its own. Take that Elon Musk!
The car was based on a Toyota MR2 (1991). It had a mid-engine layout, with rear-wheel drive. The Dilip Chhabria Deisgn firm (DC-design) made the car for a whopping 2 crore. This was a lot of money for just the car, seeing how the budget for the entire movie was 15 crore.
Like all other DC-design cars, it looked like a Hotwheels car scaled up. Toyish to be exact. The car now lies abandoned in a hapless state in a garage somewhere.
It's definitely haunted now.
Name another movie, which even after 40 years, continues to hold the standards for what a movie can be. Sholay, released in 1975, became an instant classic, even in the international market.
The iconic dialogues, scenes, music backed by amazing actors propelled Indian cinema into another league.
With so much going on in this film, it's hard to imagine that a bike would catch people's attention.
With Dharmendra riding it and Amitabh reclining on the sidecar, the bike became instantly recognisable with the Indian audience.
The bike was a modified version of 1942 BSA WA, with a 500cc engine . Widely used by the British Army, the bike was as rugged as they come. The bike featured on the famous, "Yeh Dosti" song which was about 5mins long and took almost 21 days to shoot.
With a sidecar built into it, the bike became an epitome of friendship through the movie, so much so that a similar design was used in the Lage Raho Munna Bhai movie in 2006.
Honourable Mentions:
While we did cover most of the good ones, the classic cars and bikes list wouldn't be complete without these:
Hindustan Motors Contessa Kirik Party (2016)
There are very few movies that resonated with an entire generation. Especially in the Kannada movie industry. One of them is the 2016 movie, Kirik Party. The movie showed what every engineer goes through in those 4 years. Ups and downs, the countless adventures, stalking your crushes, the whole deal.
And well, what's college life without having that one car that the gang uses for anything and everything.
The Kirik party buys this modified yellow Contessa for an acceptable price. Hindustan Motors manufactured the original from 1984 to 2002, taking inspiration from the Vauxhall VX series.
The Contessa was an attempt by HM to make a more modern car after the success of the Ambassador. The car had a 1.8L engine and produced 88BHP.
However, the modified version, called the Kirik car, had this sleek yellow paint and an open roof. Perfectly suited for the college vibe. The car eventually headed to an auction and bought a hefty price owing to it's popularity.
Tata Sumo. In literally every movie ever.
Flip it, crash it, have it do a wheelie, drift it, have your hero punch it to infinity when it comes down to it, use it like a kid uses a toy car. That's what Tata Sumo's role was in Indian movies, especially the southern ones. A gang to beat up the hero? Bring them in the Sumo. Things got so bad that the Sumo, especially the white one, got associated with gangs and criminals.
Sumant Moolgaokar, the Tata MD at the time was the inspiration for the car name. It probably had something to do with a sumo wrestler too. The rugged SUV was an all-purpose vehicle and could easily house 10 people. With Tata coming with several variants over the years, the car sold well in the Indian Market. While the Tata Sumo did get a lot of notoriety by how it was portrayed in movies, this in no way hampered the sales.
The car was recently discontinued after 25 years, however, this hasn't stopped directors from borderline abusing it in their movies.
Omni, kidnapping essentials.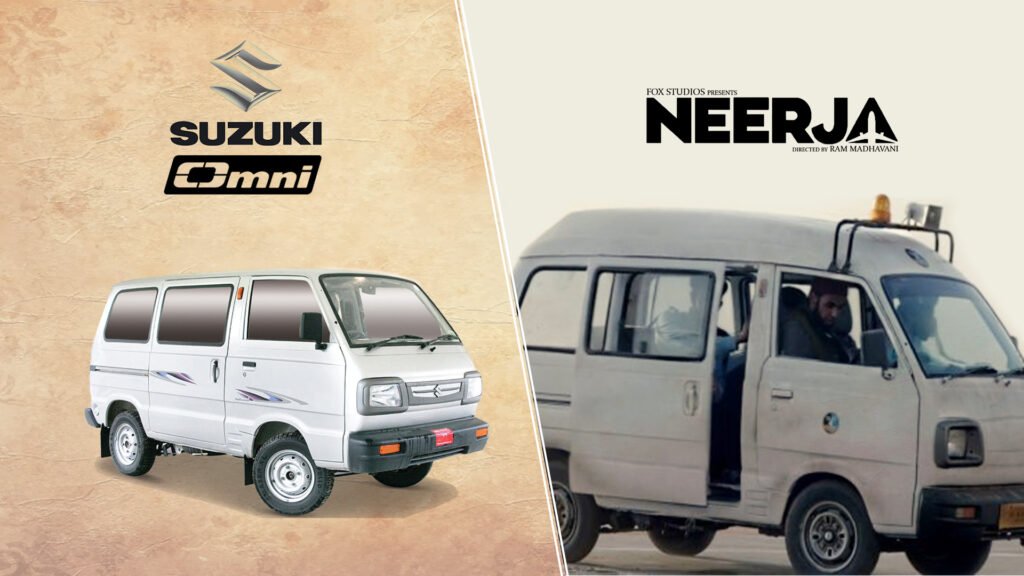 Suppose you want to kidnap the president. You need a team of professionals, a few weapons maybe? But then you're gonna need a getaway vehicle right? Can't go kidnap someone and have them walk to your hideout.
Only one car perfectly suits this mission.
The goddamn Omni.
Maruti discontinued the Omni as it didn't meet safety standards. Surprise!
You'd think a car that looks like a kid's rendering of a car would be very safe right? Turns out it's not.
Anyway, this didn't stop Indian movies from using an Omni in literally every kidnapping scene. You wouldn't recognise a kidnapping if there wasn't an Omni on the screen. Things got so bad that little kids were afraid to even go near an Omni. Mothers warned their kids about roaming around Omnis.
It was the official Kidnapping vehicle.
The Omni had an 800cc engine and came in both Petrol and LPG versions. Seated 5 people and gave a pretty good mileage of about 18km/L. It was a really handy vehicle for transporting stuff, owing to how the backseats could be removed to create one large trunk. Perfect for bodies too.