Part-1
You win some ,and then you lose some. We've got a population of 136 crores. It's hard enough to convince everybody to stay home, imagine pleasing all of them. Indian Motor companies have realised this the hard way. It's sort of like when you put a lot of effort into your homework just for Mrs Shailaja, your chemistry teacher to make fun of it and rip it apart in front of the entire class. 
You also lose your cool credits in the process.
Let's not dive too much into the metaphor. Now the motorbikes we're gonna be talking about are not particularly bad, in fact, some of them are actually pretty solid bikes. It's just that they came out at the wrong time and had bad campaigns.
With that being said, here are motorcycles that failed in the Indian Market:
Mahindra Mojo (2016-current)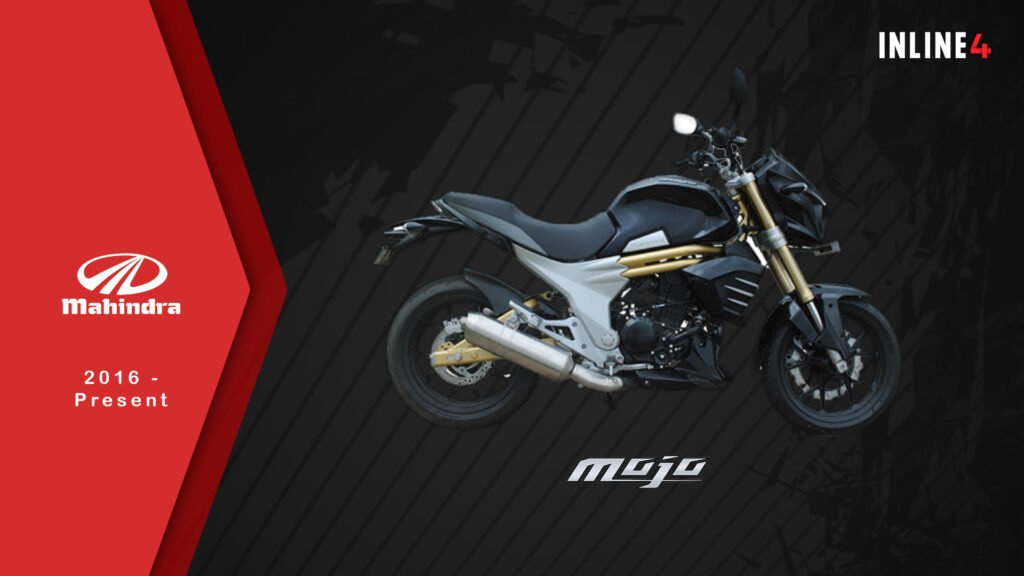 Mahindra, a huge player in the 4 wheeler section, tried to find ways into the 2wheeler market, although with little success. That's when they came up with the Mahindra Mojo. Launched as an adventure touring motorcycle, the Mojo had a lot going on for it. It was the first Indian Bike with Pirelli Diablo Rosso 2 tires. At the time, it became the first Indian produced bike to have a dual-channel exhaust system.
The bike had a lot of things going on for it :
4 valve liquid-cooled and fuel-injected DOHC engine.
Heavy-duty USD front forks and an offset rear mono-shock suspension.
Fuel tank capacity of 21 litres with a realistic range of over 500 km.
A good riding position suitable for long rides.
Even with all this, the Mojo never really had the Mojo to sell. The bike failed in the Indian market. It had a lot to do with how Mahindra chose to not go intense with the marketing campaign. They felt that the bike would sell itself. Turns out, in a land of 136 crore people, nothing sells itself. 
Except for maybe booze. 
What didn't work:
Mahindra's image of being a heavy-duty 4 wheeler and their lack of proper advertising for the bike didn't help the sales.
The bike had an odd look and lacked features such as the ABS.
Being a touring bike, people would obviously take it out for long distance rides. However a lack of service centres in various parts of the country discouraged the riders from using it for long journeys.
Royal Enfield on the other hand had service centres spread out throughout the country, thus people opted for the Enfield when it came to choosing touring bikes. The bike thus failed in the Indian market.
Failure Rating: 3/10.
2) Yamaha Enticer (2002-2006)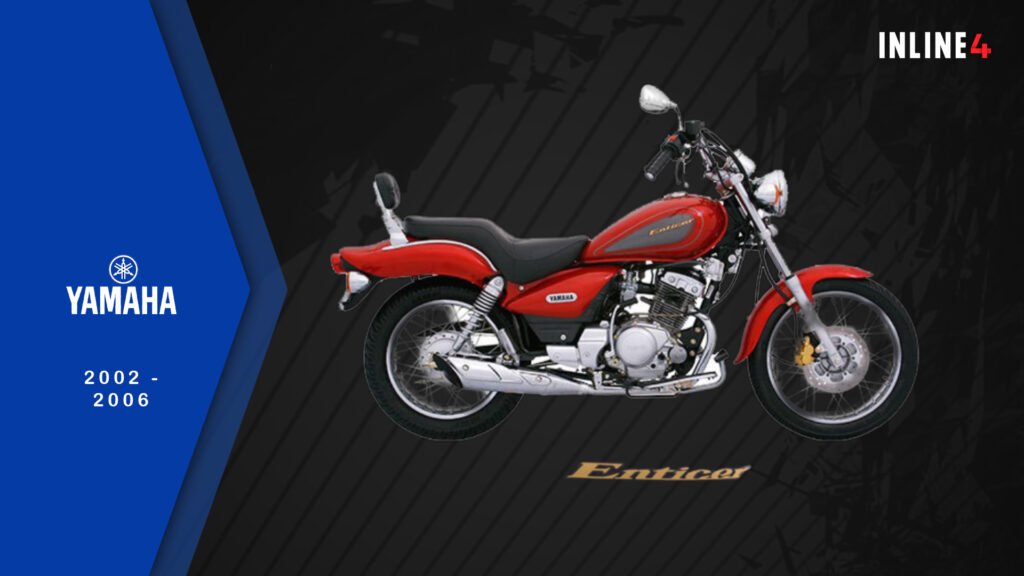 Back in the early 2000s, cruisers weren't really a thing in India. While it was all the rage in the western countries, owing to their popularity in movies what not, India wasn't really a land of cruiser bikes. Most people either wanted fast bikes or something that they could ride for months end without refuelling.
This didn't mean there wasn't a crowd who were looking to get down and dirty with cruisers. 
Back then the closest thing you got to a cruiser was the Royal Enfield. Not exactly what the crowd was looking for.
Yamaha, riding on the success of the RX decided to cash in on this opportunity. A cruiser, true to its name, slick, low and smooth. 
The Enticer was the brainchild of this operation. Initially called the Royal star, the name had to be changed seeing how it literally sounded like wannabe Royal Enfield.
The pros: 
125 cc engine, with a low riding position, comfortable for long rides.
The raised handlebar, the long wheelbase, footboards instead of footpegs, chromed rear-view mirrors, vintage-looking fuel tank and the indicators, all of these turned heads.
Acceptable mileage of around 45-50 Kmpl.
The cons:
The Enticer was relatively small when compared to the other cruisers. 
The footboards were not really suited to the Indian audience, giving a lot of riders cramps.
The engine was just too small. 125cc was not enough to be cruising down the Highway.
A few years later, Bajaj came up with their rendition of a cruiser, the Avenger, which was the last straw. 
The bike failed in the Indian market was on sale for only a few years, from 2002-2006. Even engineering degrees sometimes take longer.
Failure Rating 5/10
3) Hero Impulse 1st Gen (2013-2016)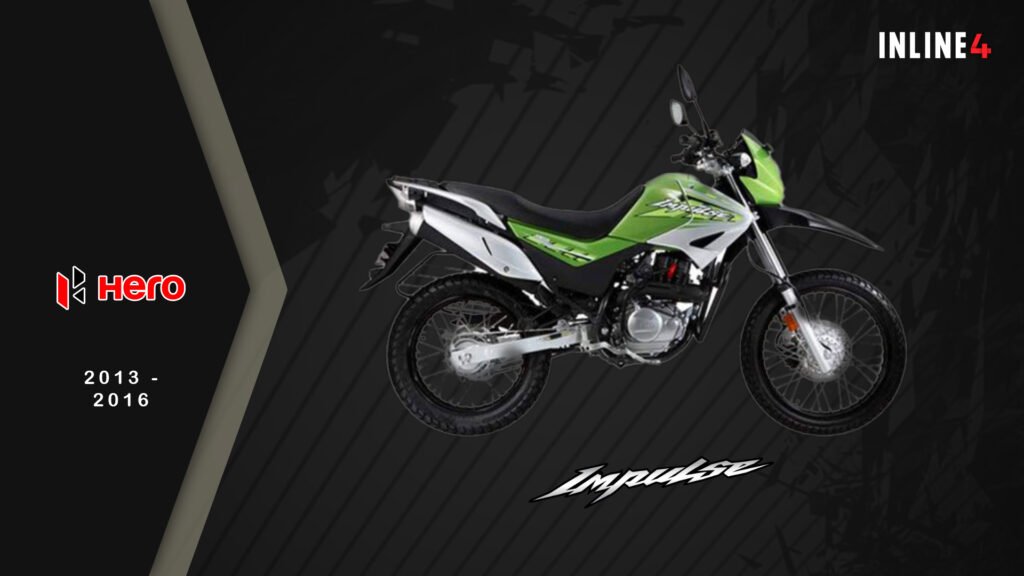 One thing we can agree on is that Hero got off to a bad start with the name. 
Seriously though Impulse? Sounds like the new mixer from Pigeon.
Launched as the first Indian off-road adventure bike, the Hero Impulse looked to set a trend for off-roading in India. Or that's what Hero thought it would do. The bike, built in association with Honda. And Honda had pretty strict rules about NOT making any changes to the final design.
For lack of better words, the bike was a flop. Really did not have much going on for it.
Seeing how Hero is the No 1 two-wheeler selling company in the country, you'd think they would put in good research for developing an off-road bike. The bike stood on a solid chassis, but then again, Honda built that.
Hero turned in an unfinished assignment that looked like it was made 2 hours before submission. 
Engineers huh, some habits never die.
Why the Impulse was actually not a bad bike:
The impulse, although came out with very less power than what was actually needed in a dirt bike, offered a lot of options for customers to tune it.
It was perfect for those who hated anything stock.
Why it failed:
150cc engine. I know, an off-road bike with 150cc, 13HP, ridiculous. 
With such a small engine, there was no power to even do proper off-roading. You'd get stuck just throttling up a hill.
While the bike did garner initial attraction, Hero failed to market on it with a lacklustre marketing campaign.
The bike failed in the Indian market. Production came to a stop just after 3 years, in 2016.
Hero however came out with a successor, the Xpulse. The bike is a major improvement to the Impulse.
Failure Rating 6/10
4) Suzuki Inazuma ( 2014- 2015)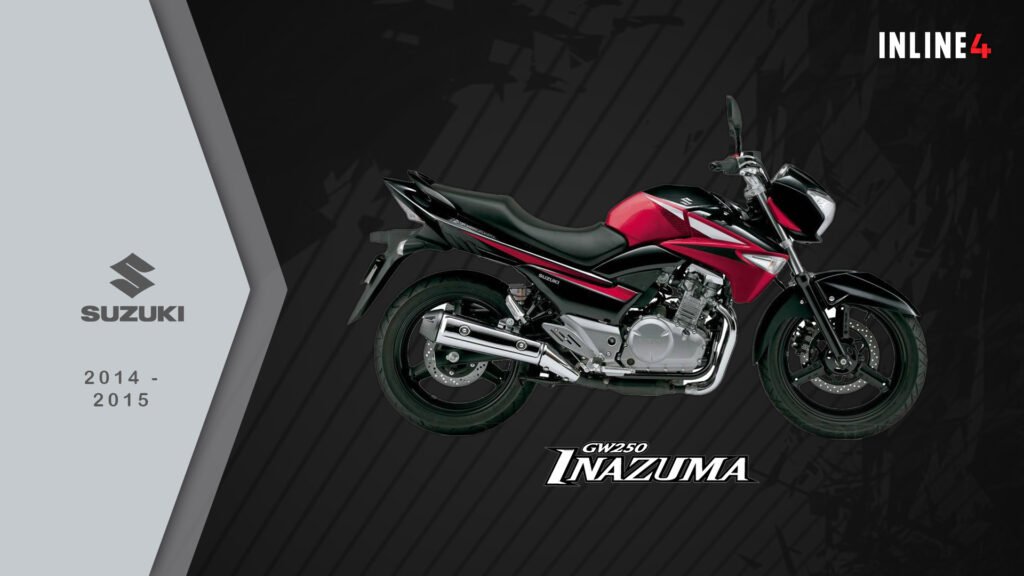 Now let's be clear about one thing, the Inazuma was in no way an inferior bike, on paper, the bike was pretty jacked up on the specs.
 Suzuki got the right ingredients for this bike:
250cc, 4 stroke engine with a packing good torque punch.
Insanely comfortable seats, you could house both of your grandmas there.
It was perfect for long rides, you could go easy on the throttle and still get good speeds, real comfortable seats.
With all this, it's hard to see why the bike tanked so bad. It was one of those rare Amir Khan movies that should have been good, but god it was awful. You know the one I'm talking about. Wannabe Pirates of the Caribbean.
What went wrong?
The Inazuma had a ridiculous price tag of 3.8 lakhs. Seriously, so much for a 250cc Suzuki bike? People had way better options in KTM Duke and CBR250.
The design was all over the place. It looked like they stole a bunch of design ideas from many bikes and stuck it in one single bike. Kind of like how that one kid copies homework from all the toppers so as to not arouse suspicion.
Never created a buzz in the market. The Inazuma translated to lightning and well the sales never really did do much justice to the name.
The Suzuki realised their blunder and decided to reduce the price to about 2.6 lakhs, but it was too little too late. The bike had failed in the Indian market. The world had moved on to better bikes and the Inazuma took a back seat.
So much so for stealing your thunder.
Failure Rating 8/10
5) Lml Adreno/ Gaptor/ Beamer ( 2002- 2006, 2004-2010)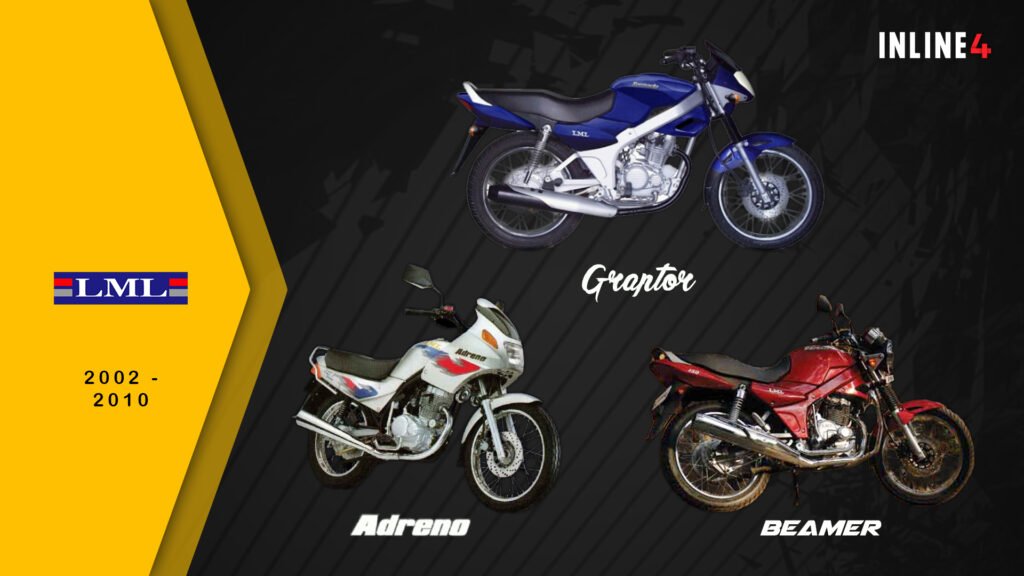 Now we couldn't complete this list without mentioning Lohia Machinery. LML to be exact. 
Be it their Adreno, Gaptor or even the Beamer. Never has a company been so consistent in delivering god awful bikes one after the other.
Why it tanked?
The LML Gaptor was just outright plain and boring. 150cc and 14BHP. Now, this in no way is sub-par, but with Pulsar and Fiero already in the market, the bike never really offered anything new or exciting to the Customers. 
The Adreno too tried to break into the lower cc markets. But the mundane design which looked like a copy of other good bikes in the market never really set off. Same problem with the beamer too. It was too similar to the pulsar. Why go for a wannabe pulsar when you could get the real deal for almost the same price.
With bikes like these, the company took a huge hit in sales. Eventually pulling out of the two-wheeler market. All heir bikes failed miserably in the Indian market. The rejection from the Indian market was pretty harsh and LML eventually went into bankruptcy.
Remember kids, can't get rejected if you never try.
Failure Rating 10/10
While reading about all these failures can get pretty depressing, whatever happened was for the greeted good. Without these failures, companies would never be inspired to make better bikes. Be it the R3, or the Xpulse, all these companies learned from the blunders and have come out with better machines.
Except for LML though, they're pretty much done for.